HFP STAR Strategy
Seasonal Transition into Advanced Retirement
Let us walk you through our proprietary STAR Strategy process and discover what sets us apart from all the rest.
Our STAR process walks you through every step those nearing retirement or already in retirement need to consider and prepare for to safeguard their financial future and make sure they have the peace of mind they have worked so hard to secure.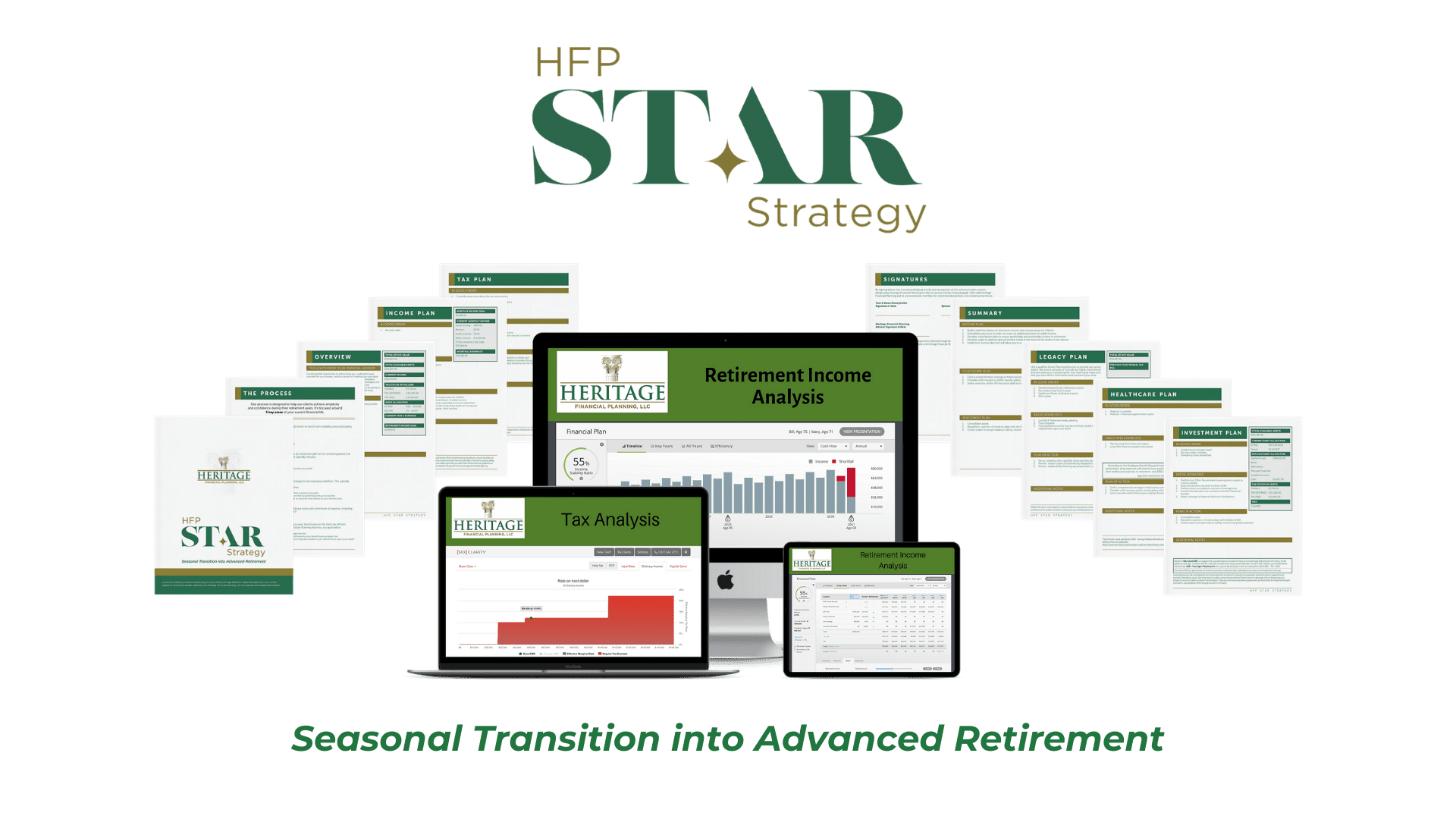 Our proprietary process takes you through a complete step-by-step holistic approach of
designing and implementing a customized financial plan consisting of:
"Age Appropriate" Investment Strategies
Tax Planning and Positioning
While other financial companies may cover one or two of these very important aspects, we at Heritage Financial Planning, believe our clients need to have a well rounded and complete financial plan and in order to do that we feel it is essential to cover all five of these very important areas.
You've worked so hard to get you where you are today, and with all the changes taking place in our world these days, let your next step be your best step in preparing for the rest of your financial life.